University Hindustani Music Club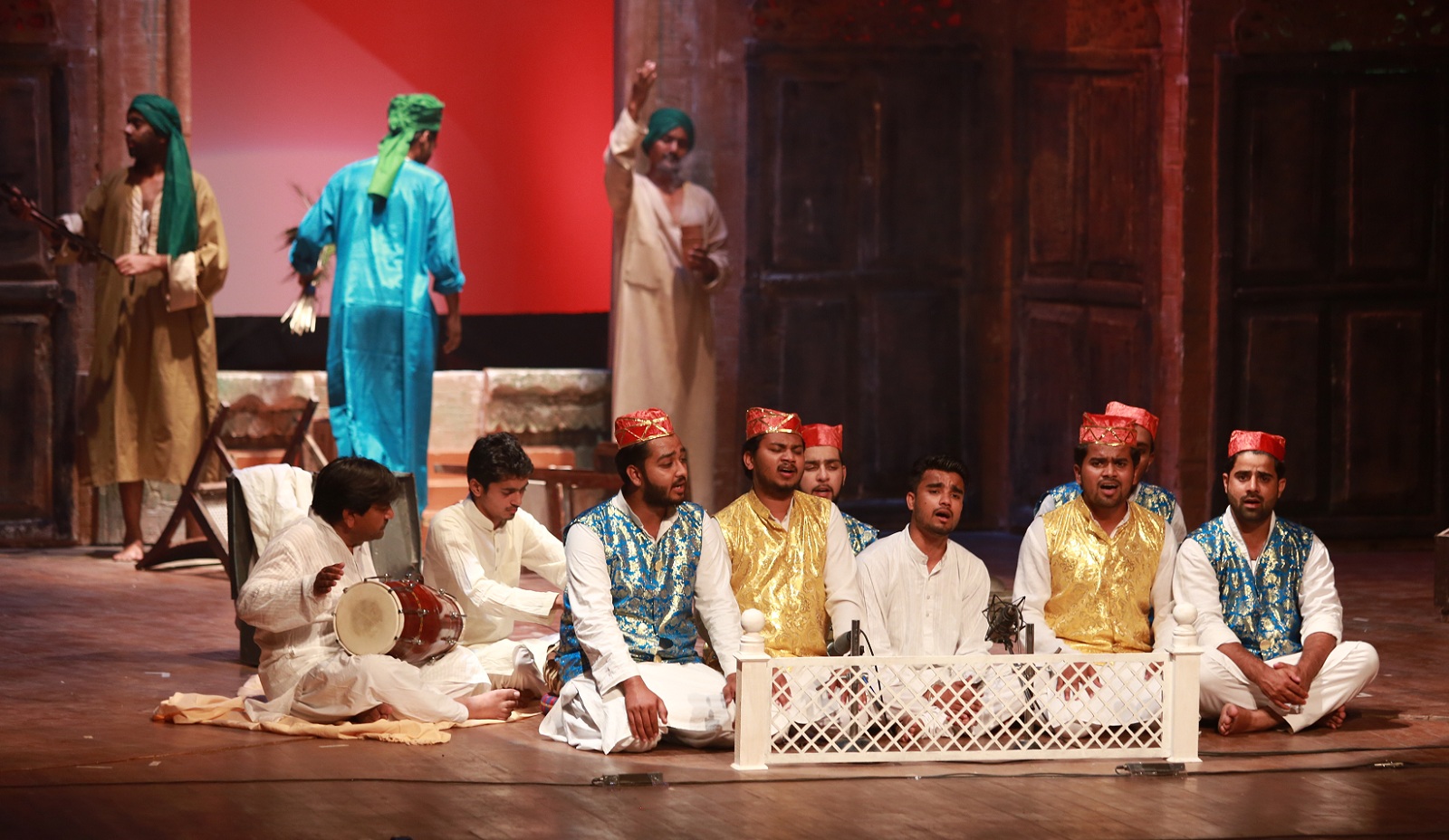 The oldest club, it was established in 1962 by the renowned vocalist (late) Ustad Shafi Ahmad of the 'Agra Gharana'; the oldest sangeet (music) Gharana of India. Prof Khursheedul Islam was the coordinator at the time. Arun Gangoli was appointed the first student secretary of the club.
Instructor – Johnny Foster (won "Young Voice Of India" award in 1991) – Mr. Johny Foster, Music Teacher at Aligarh Muslim University has been nominated as an expert member of the National Cultural Board of Indian Universities Association.
He was nominated by the Prof. RB Lal, Vice Chancellor SHATS University of Allahabad and President, Association of Indian Universities, Delhi.
He is a recipient of national and international awards and honors in the field of classical music. National Minorities' Commission has also awarded him.
President
To be announced…
Secretary
To be announced…
Activities
The opening ceremony of the club
Little champs
SUR
Workshops
Coordinate with Western and Fusion Music Club
Talent hunt
Closing Ceremony
Key Achievements
Overwhelming response on YouTube to our video production 'Hum Dekhenge'.
Represented in Goonj, North Zone Cultural Fest (PUNJAB)
Represented in North Zone Cultural Fest (UP)
Famous Personalities
Dr. Nurul Hasan (Sitar Player) now is in the US.
Javed Naqvi (Sitar Player and Vocalist) based in Delhi.
Dr. Manazir (Vocalist) based in Dubai.
Farrukh Baig (Vocalist and Composer).
Ajay Jhingran (lyrist and Singer) based in Mumbai.
Dr. Rehana Khusro (Vocalist).
Dr. Mohammad Aslam (Vocalist).
Mohd. Zafar (Vocalist).
Mohd. Shamim Ahmed (Vocalist).
Tanveer Haziq (Vocalist)
Mohd. Nazar (Tabla Player)
Shabi Haider (Tabla Player)
Secretaries
Mr. Arun Gangoli: 1961 -1962
Mr. Baqar Mujtaba: 1962-1963
Mr. Aslam Rizvi: 1963-1964
Mr. Rasheed-Uddin: 1964-1965
Mr. Zaheer-Uddin: 1965-1966
Mr. Md. Zafar Farooque: 1966-1967
Mr. Tasadug Husain: 1967-1968
Mr. Bhavesh Banerjee: 1968-1969
Mr. Tanvir Haziq: 1969-1970
Mr. Mohd. Zafar: 1970 -1971
Mr. Shakeel Hussain: 1971 -1972
Mr. Zafar Haider Naqvi: 1972-1973
Mr. S. Javed Haider: 1973-1974
Mr. Mohammad Aslam: 1974-1975
Mr. Mohammad Aslam: 1975-1976
Mr. Mohd. Shamim: 1976-1977
Mr. Tariq Fayiaz: 1977-1978
Mr. Mohd. Aleem Hanfi: 1978-1979
Mr. Shakeel Ahmad: 1979-1980
Mr. Munnawar Haziq: 1983-1984
Mr. Mohd. Younus: 1984-1985
Mr. Balender Kumar Singh: 1985-1986
Mr. Khalil Khan: 1986-1990
Mr. Danish Mahmood: 1990-1991
Mr. Masroor Ali Quraishi: 1991 -1992
Mr. Syed Mohsin Ali Alvi: 1993-1994
Mr. Mirza Farrukh Beg: 1994-1995
Mr. Tariq Husain: 1995-1996
Mr. Azeem A. Khan: 1997-1998
Mr. Mohd. Kashif Khan: 1998-1999
Mr. Mohd. Tariq Intizar: 1999-2000
Mr. Sabil A. Ata: 2000-2001
Mr. Ansar-ul-Haque: 2002-2003
Mr. Asif-uz-Zaman: 2003-2004
Mr. Asif-uz-Zaman: 2004-2005
Mr. Shabbar Imam (Student Convener): 2005-2006
Mr. Ahmad Zaib (Student Convener): 2006-2007
Mr. Shahzad Alam (Student Convener): 2007-2008
Mr. Fahad Khan (Student Convener): 2008-2009
Mr. Mohd. Shanwaz: 2009-2010
Mr. Fahad Khan: 2010-2011
Mr. Ishrat Ali: 2012-2013
Mr. Mohd. Shaban: 2013-2014
Ms. Shumaila Anis Khan: 2014-2015
Mr. Azharuddin (Student Convener): 2014-2015
Mr. Mohd. Yaseen Malik (Student Convener): 2015-2016
Mr. Gulrez Husain: 2016-2017
Mr. Mohd Alqamar: 2017-2018
Mr. Mohd Sarim Ashrafi: 2018-2019
Mr. Nazar Husain: 2019-2020